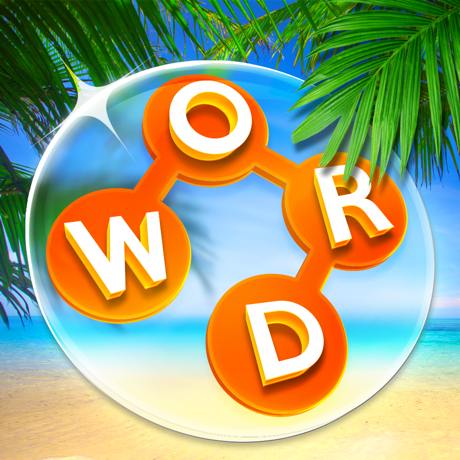 Fellow readers of our site. Welcome to Wordscapes Answers, Cheats and Solutions. This is a very popular new game developed by PeopleFun Inc which is a well-known company for trivia based games. Wordscapes is an unique idea which has merged the crossword type of puzzle and the word guessing. In case you are stuck and are looking for help look no further, our staff has just finished solving all Wordscapes Answers and we have categorized them as shown below. Simply click on any of the categories and you will be redirected to the right solutions.
Wordscapes Daily Puzzle Answers
Wordscapes Answers All Levels
ABOUT WORDSCAPES GAME
This game is available for both iOS and Android devices so you can download the game today and start playing it right away! Unfortunately at the moment the game is solely in English but the developers will be definitely adding new languages in the next update. In case you are stuck on a specific level and we haven't solved it yet then kindly contact us by quoting the level you are stuck and our staff will be more than happy to help you out. Usually our response time is pretty quick since most of our times we are online solving games just for you. Thank you once again for visiting wordscapes answers and in case you have finished this game already without our help then kudos to you!
Wordscapes Review – Improve your Vocabulary
Playing word games is always fun and helpful for improving vocabulary. Word games are also known as Word Search or World Puzzle Games, specially designed for those players who love to exercise their brains to learn something new. 
Wordscapes is considered one of the best crossword puzzle games that comprise a series of challenging levels and each one contains three or more sets of words to complete. If you're interested to sharpen your mind or want to challenge yourself, Wordscapes is the best opportunity for you to see how intelligent you are. 
Connect Letters to form words
For sure, you would love the gameplay as it presents the beautiful user-interface with a relaxing soundtrack. Lots of challenging levels are there and each one puts your word connecting skills to test. To win the game, you should need only a sharp mind. 
Each completed level will reward you coins to unlock additional stuff available in the shop. The more you play, the more you engage yourself in the fun-filled gameplay. Beautiful scenery await you and will unlock right after four to five levels and will introduce more challenging tasks to complete. 
Create Your Profile
Unlike other word games, it lets you establish your profile by entering your nickname and choosing one of the many exquisite icons that will be displayed on your profile so your friend could easily find you. 
Connect with Facebook to Claim free Coins
You will be rewarded with coins for linking your Facebook account and those coins you can use to unlock additional stuff and to use the hint system to earn more. Engage yourself in a text twisting word game full of tremendous brain challenges and lots of fun. While playing, you will enjoy every puzzle with the best word searching, crosswords, and anagrams. 
Collect Daily Rewards 
As I mentioned above, the game has lots of prizes for you to claim daily and you would be excited to know that developers are introducing lots of new content to explore. A surprise will be always ready for you when you come. You are offered three surprise boxes and you must choose one of them to claim your rewards. The coins will be added to your account to use for additional content. 
Gameplay – Addictive Puzzles to Complete
The game comes with a perfect blend of Crossword Puzzle and Boggle. You have to find out every word using available letters in the circle to solve the puzzle. After completing the starting stages, the game will be there with some bonus stages which will reward you extra points. Currently, the game contains over 6000 levels and extra master levels will be unlocked once you complete all of the other puzzles. Approximately, every game starts with less difficulty to give you a chance to learn how to start playing. Similarly to others, it offers you simple words to form in the initial stages and once you complete then, it will lead you to difficult stages where coins are required to use the hint system to discover words. The more you discover, the more you learn and earn. Using the touch-control, you aim to connect words available in the circle to form words. You are tasked to make three to four words using limited letters. So finding possibilities would be tricky and you should try to make different combinations of letters to fulfill the puzzles. Each completed stage will add up some coins to your account to use later. 
Hint System 
Usually, the hint system is used in Puzzle games like Hidden Object and Detective games. If you find yourself in some trouble or can't find words, you don't need to worry as the game features a hint system for you to use and each time it will highlight a word on any possible block whether remaining letters you have to find to earn coins. The hint system will cost you up to 100 coins for each time you use and the coins will be deducted from your account. 
Earn free Coins by Watching Videos and Completing Surveys
Do you have a lack of coins? No worries, if you don't have bucks to purchase coins; the developer features three to four options for you to grab free coins and all three options are the following: 
Watch Videos

Offers

Complete Surveys
 Watching a video will reward you with +25 coins. 
Shuffle Words
You may shuffle cards many times, but it will be the first time when you shuffle words to get an idea of completing puzzles. Each level comes with random letters and sometimes you get stuck at a point when you can't find words anymore; therefore, the shuffle feature is there to help you to see letters in a new way to find words. So, keep shuffling the words when you find yourself in trouble. 
Different Destinations to Explore 
Lots of different destinations and each one contains a set of levels to complete. Each destination comes with a different theme and a variety of unique power-ups that will boost your performance and puzzle skills to make you master. The shop feature allows you to grab several bundles available in a deal at a cheap price. 
With Wordscapes, you can challenge your brain and vocabulary as the crossword puzzle starts with easy and turns into a tricky puzzle game fast. Try to escape and stimulate your brain by merely exploring the beautiful locations. 
The verdict 
Sometimes word games become trickier than shooting games and require lots of brainpower, skills, and concentration to solve a series of puzzles. Finding words is an art and you should at once put yourself in such kind of gameplay not only for fun, but for education as it helps you in learning new words, finding their meanings, and improving your vocabulary. Compared to other word games, it offers smooth controls and relaxing soundtracks so nothing will disturb you anymore. After setting a massive record, try to challenge your friends and ask them to beat your set records.